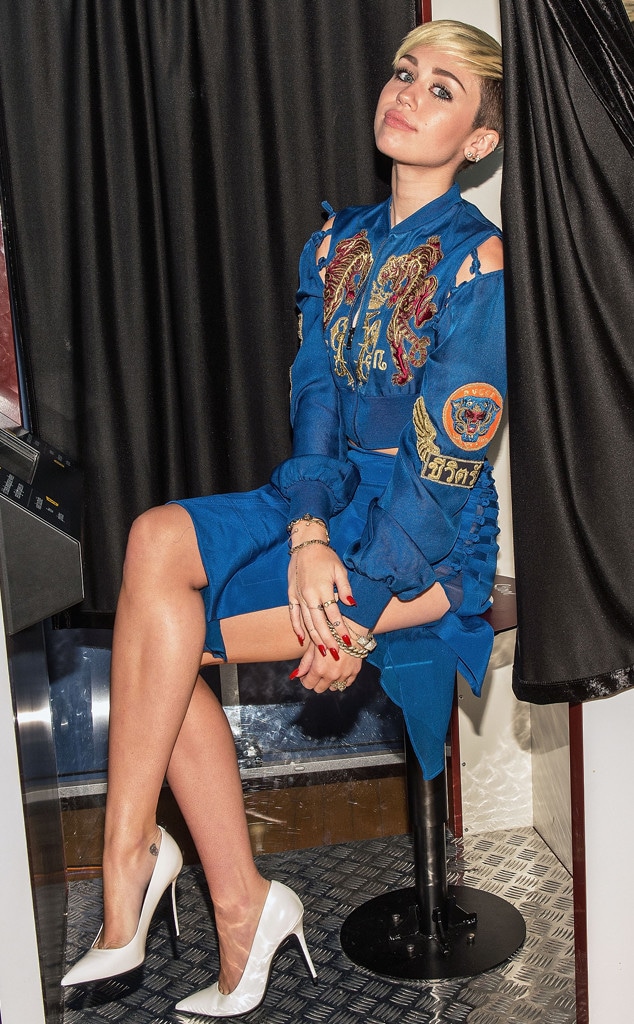 Slaven Vlasic/Getty Images
At least Miley Cyrus is wearing clothes today...
Still, we're confused by how quickly this former Disney star changes her style. Yesterday it was no pants and go-go boots. Today's blue, puffed sleeve Pucci look is like Sir Lancelot gone wild!
We'd love to know what inspired the change of heart from out-there to antique attire. But what we'd really love to know is what's next...