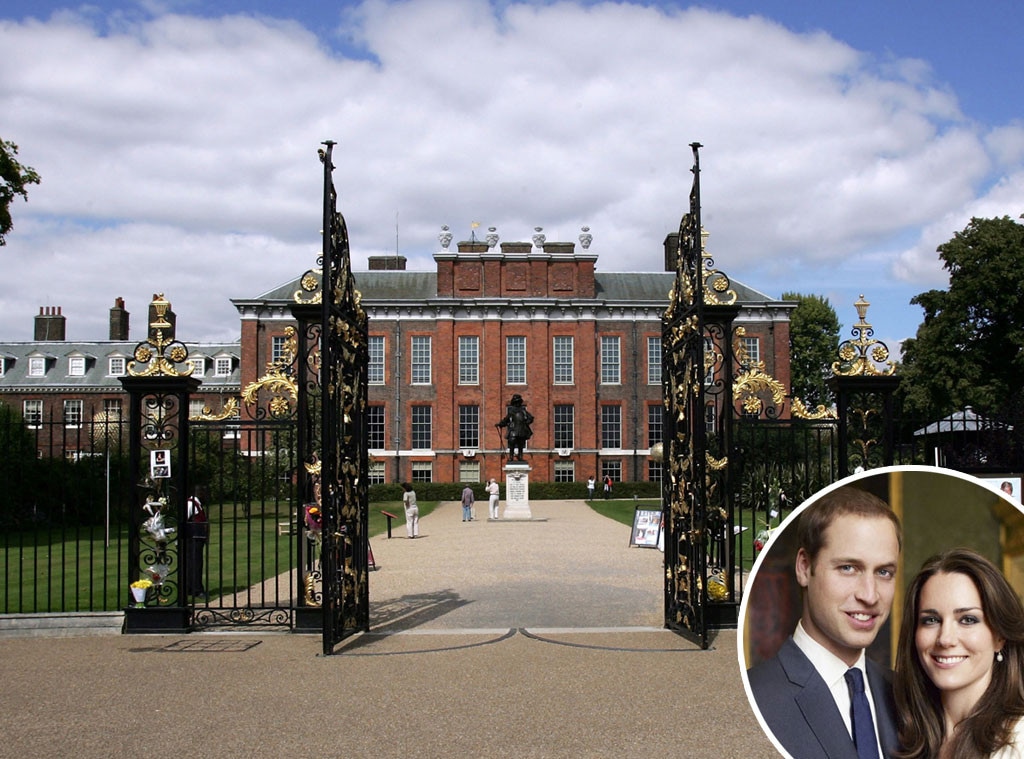 Getty Images
Prince William and Kate Middleton are royals, yes, but they're getting a little help from the commoners on some home renovations.
Per The Telegraph, refurbishments made to Kensington Palace will cost £1 million (approximately $1.52 million), and that money will come from British taxpayers.
Much of this money will be used to remove asbestos, according to published reports. (Considering asbestos can cause all kinds of health problems—including cancer—this seems like money well spent.)  Other funds will be allocated toward roof repairs, rewiring electrical outlets and replacing heating and hot water systems.
With the royal baby due in mid-July, palace conditions need to be hospitable for a newborn ASAP! Kate, William and the heir to the throne will reportedly move into their redone apartment in August. Interior decorating costs are funded by the royal family's private income.
Princess Margaret lived in the apartment until her death in 2002. A royal aide confirmed that since her passing, the space had been used for office and storage space. (Improvements were not able to be made during this time because "funds were tight," per a royal aide.)
But the Duke and Duchess of Cambridge's home repairs aren't all Brits are helping to fund. Total expenditure by Queen Elizabeth II and the royal family in 2012 reportedly totaled £33.3 million ($50.87 million) last year. Sir Alan Reid, the Keeper of the Privy Purse, explained, however, that 2012 was "uniquely special year, with the Diamond Jubilee and the Olympics."
The total cost of royal travel in 2012 was £4.5 million ($6.84 million) down £500,000 ($760,250) on the previous year. William and Kate's trip to the Far East was the couple's most expensive foreign tour of 2012, costing £370,000 ($564,213).
Queen Elizabeth II is also due for a raise. The Sovereign Grant, which funds her spending as head of state, will rise in 2014 from £36.1 million ($55 million) to £37.89 million ($57.78 million), per the BBC. Sir Alan, however, defended this increase, explaining that it takes inflation into account and the royal household is spending 24 percent less than it did just five years ago.
According to The Telegraph's calculations, taxpaying citizens in the U.K. each paid around £52.5 ($80) toward the royal family last year. But hey, if you ask us, Wills, Kate and their crew are worth every penny!