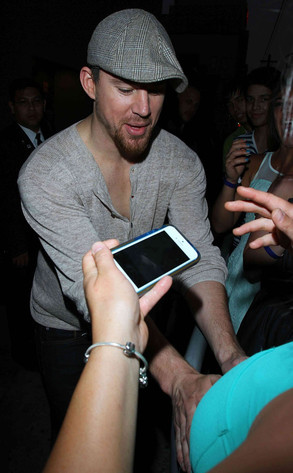 Sellebrity RICK / Splash News
He's a new dad, so we can't blame Channing Tatum for still having an affinity toward baby bumps.
The 33-year-old actor seemed to prove just that when he happily placed his hands on the belly of a pregnant lady following an appearance on Thursday's Jimmy Kimmel Live in Hollywood.
Not surprising, the mother-to-be snapped a photo of the momentous occasion and will surely show it to her little one someday.