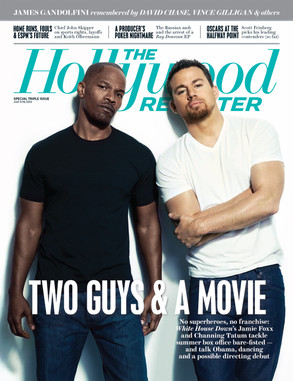 The Hollywood Reporter
Channing Tatum continues to gush about his and wife Jenna Dewan's baby daughter Everly.
In a new interview with THR, the 33-year-old actor recounts being in the delivery room and watching his first child being born.
"I was there for the whole thing," Tatum said of almost 1-month-old Everly, who was born on May 31. "That was the most amazing thing I have ever experienced in my life."
As for getting used to diaper duty and being a new dad, Tatum admitted, "I am sleeping a little, probably a little more than most. A lot of people who have a baby probably don't have as much rest as I do. We have [a nanny] helping us manage all the risks of having a newborn."