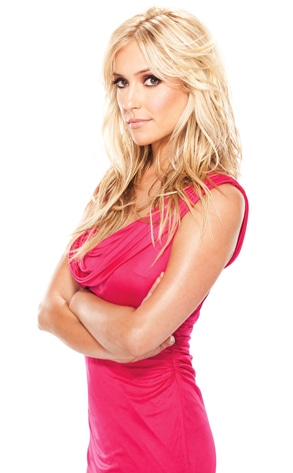 Miranda Penn Turi/MTV
So much for reality!
MTV is set to debut the never-before-aired alternate ending to The Hills on Friday, Aug. 9, the network announced on Wednesday. Yes, that's right: A reality series has an alternate ending, color us shocked!
But before we get to the (second) ending, fans will have to go back to the beginning: For the second summer in a row, MTV is going retro with the RetroMTV Brunch marathon. Viewers will get to watch Lauren Conrad and Kristin Cavallari's journey from the beginning as a Laguna Beach marathon kicks off on Monday, July 8, with the full run of The Hills to follow it up until Aug. 9. Nostalgia goes perfectly with a bikini, no?
During MTV's summer long marathon, stars from Awkward and Girl Code, including Molly Tarlov and Jillian Rose Reed, will provide commentary and interviews all in celebration of Laguna Beach and The Hills.
If your memory is a bit fuzzy when it comes to The Hills' original series ending, we'll help you out: Kristin, who had replaced Lauren as the lead in season six, bid a tearful debut to on-again, off-again boyfriend Brody Jenner, only to have the camera pan out to reveal they were shooting on a backlot surrounded by an entire film crew who began breaking down the set...and the series' fourth wall!
Here's hoping the alternate ending reveals what ever happened to Bella, the puppy Heidi Montag's season-one boyfriend Jordan got her for Christmas! Or maybe we'll learn that Justin Bobby was just a figment of our collective imaginations? The possibilities are endless, people!
One person who probably won't be checking out the marathon or new ending? Kristin, who was relieved when the show ended. "I am so happy it's over," she told us at the time.
Lauren opened up about The Hills to Allure magazine, admitting that while some of the drama was fake, most of the storylines were authentic. "I think the story [the show] told wasn't a dishonest one," she said. "The way they did it sometimes was. They aren't going to be there for everything. Sometimes two of their main characters will get into a fight, and that's important to the storyline. The [producers] need that reenacted. Their thing was always: It did happen. They're not making this up: You just didn't see it."
Since finishing the show, Kristin has gone on to marry NFL star Jay Cutler and the two have a son together, Camden, while Lauren is busy expanding her empire, which includes clothing lines and her best-selling books, and is dating law student William Tell.