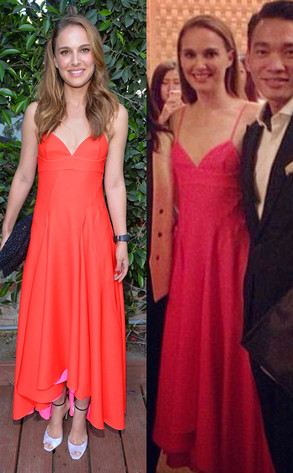 Alberto E. Rodriguez/Getty Images; Twitter
Dress déjà vu!
Looking flawless as ever, Natalie Portman attended a Dior event in Tokyo last night. Sporting a lovely orange gown by the brand, the actress grinned while posing for pictures with fellow guests.
Usually celebrity Tuesday, right? Well, not exactly. Unlike most stars, the Oscar winner opted to wear the exact same dress she donned for another swanky gala just one week earlier.
The event six days prior was her first Hollywood fete since the 2013 Academy Awards, which she attended with husband Benjamin Millepied.