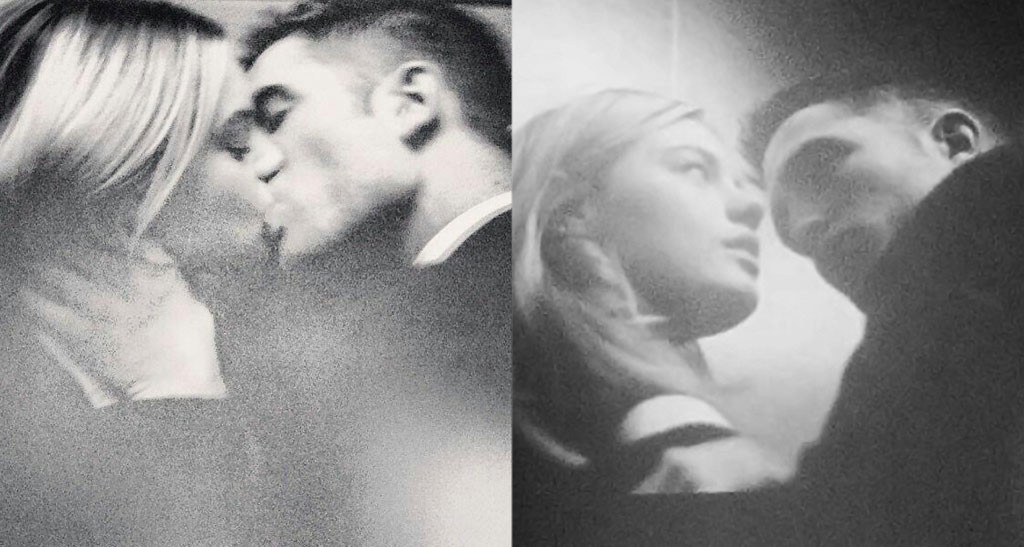 Twitter
When we first saw brand-new images of Robert Pattinson's steamy Dior commercial last week, we couldn't help but feel a slight twinge of envy at the stunning model he's seen locking lips with in the campaign. 
Leggy and unabashedly beautiful, the blond bombshell has an air of playful intrigue that serves her well both in print and on camera, peaking our curiosity even more.
Yesterday we exclusively identified the gorgeous gal as up-and-coming model Camille Rowe, who's clearly well on her way to the top!
Here are five things to know about her:
1. She's French: Born and raised in Paris, Rowe was first discovered as a model at age 19 while she was still in college.
2. She's a Princess of Print: Her career quickly skyrocketed after signing with WM Models in Paris, landing editorial spreads for a plethora of print magazines including Vogue France, Marie Claire Italia, Vogue Italy, Vogue Spain, Elle France and more. She is also signed with Marilyn Models in New York and Stage Models in Tokyo.
3. She's a Fashionista: Beyond her Dior commercial, the green-eyed gal has also posed for Chloé perfume, Louis Vuitton, Opening Ceremony, Gap, Abercrombie & Fitch, Tommy Hilfiger, MAVI and countless others.
4. She's Rising Up Down Under: Camille is currently fronting for Seafolly, an Australian swimwear brand that has famously launched several other stunners including Miranda Kerr, Behati Prinsloo and Jess Hart into their prime.
5. She Likes Musicians: The model has been linked to indie band MGMT lead singer Andrew VanWyngarden. Talk about a cute couple!
Do you love Camille Rowe's look? Tell us in the comments below!