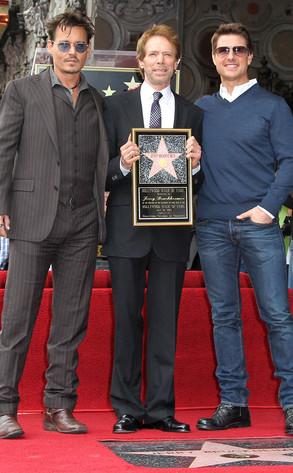 Jonathan Leibson/WireImage
Move over, twentysomethings!
Hollywood's leading men are proving that being 50 and over doesn't mean being any less hot. And there is a stream of actors to prove it: Take George Clooney, who brought salt-and-pepper hair back into the sexy realm—allowing silver foxes (like John Slattery, also on our list) to rock the gray 'do with confidence.
Johnny Depp and Tom Cruiserecently seen together at the Hollywood Walk of Fame to honor legendary filmmaker Jerry Bruckheimer—have been making hearts melt since they hit the silver screen in the early '80s.