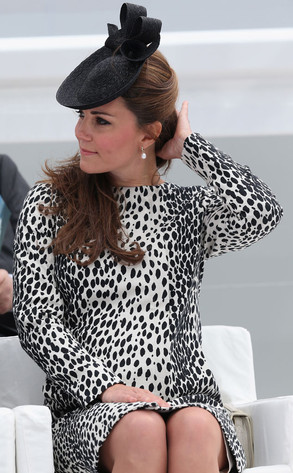 Chris Jackson - WPA Pool/Getty Images
Kate Middleton may already be following in Princess Diana's footsteps when it comes to the birth of her first child.
While it's been announced that Prince William's wife will have their baby in the same hospital where he was born 31 years ago, there is now speculation that the royals purposely let the wrong due date be reported in order to keep the press at bay as the time approaches—just as Diana did with William!
At the moment, the given due date window is July 13-14. But according to London's Telegraph, the royal baby may actually be due 10 days earlier.