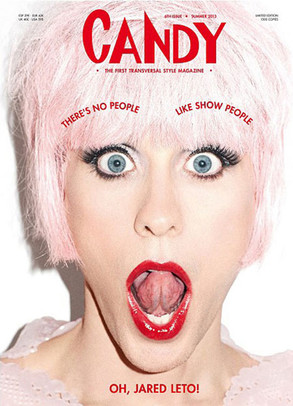 Terry Richardson for Candy Magazine
Jared Leto makes for one very pretty woman.
The 30 Seconds to Mars rocker appears in full drag on the cover of the new issue of Candy magazine.
Leto wears a shaggy short pink wig, pale makeup, cherry red lipstick and long fake eyelashes that make his blue eyes pop.
His mouth is open and he holds his tongue up to his top teeth. Jared also appears to be wearing a pink blouse.