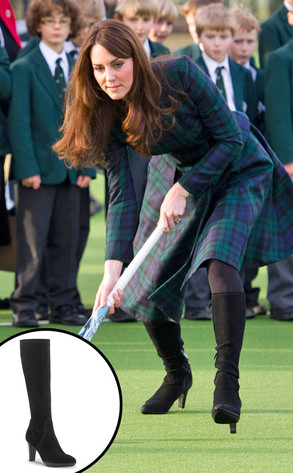 Arthur Edwards - WPA Pool/Getty Images; AQUATALIA
Grab those credit cards, Kate Middleton fans!
Aquatalia is giving you a second chance to snatch those knee-high boots the royal famously wore while playing field hockey last November. And seeing as the high-heeled Rhumba boots sold out shortly after the Duchess wore 'em, we're guessing many a gal was left with shoe envy after Middleton showed off her sporty style!