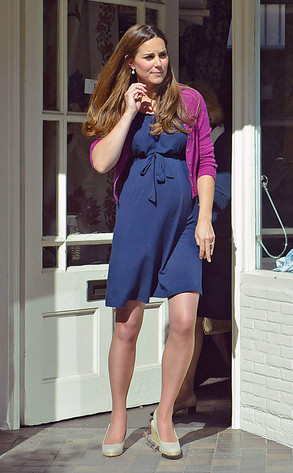 SIMPSON/BUSHELL
It's unclear whether Kate Middleton will breast-feed after the royal baby is born.
But one British TV presenter has some pretty strong feelings about the subject.
In an outspoken piece penned for the Telegraph, Beverley Turner implores the Duchess of Cambridge to breast-feed her newborn in an effort to inspire other women to do so after new statistics show breast-feeding figures have fallen for the first time in England in almost a decade.