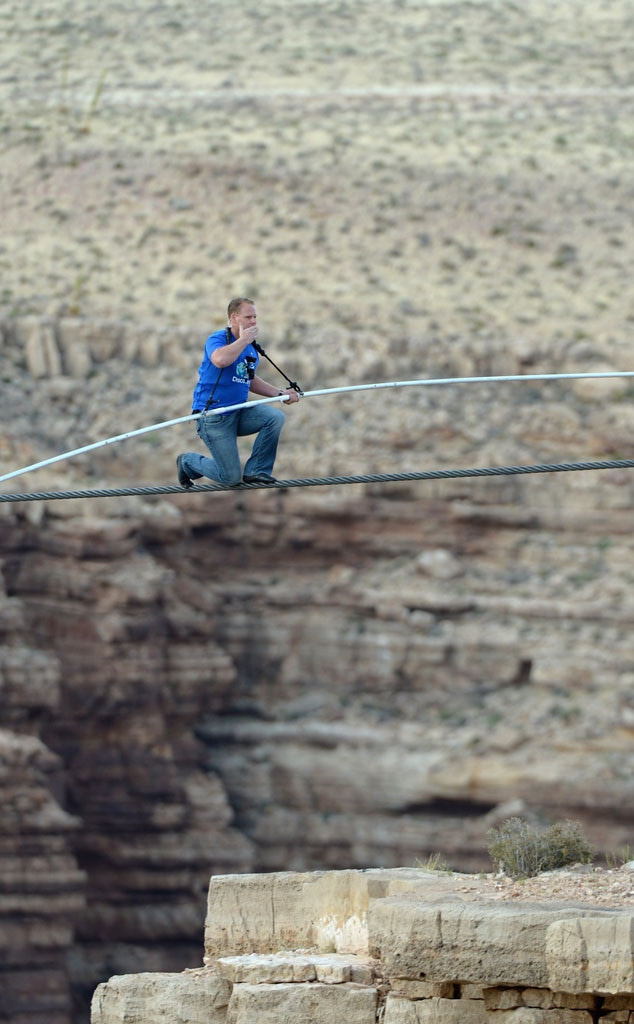 Tim Boyles/Getty Images
While Nik Wallenda enraptured over 13 million people with his tightrope walk across the Grand Canyon on Sunday, what viewers found even more impressive was the fact that he did it harness-free—and in jeans!
According to the Discovery Channel broadcast there were more than 700,000 tweets about the daredevil's death-defying feat and several hundred of those 140 character posts were focused on his loose denim choice.
"I was wearing Buffalo Jeans which is my favorite brand of jeans," Nik explained to Scott and Tood of New York's WPLJ Rado. "They are very, very comfortable and they are just perfect for walking the wire."
Turns out the jeans are the brand's Six style, which are now on sale for $69. Understandably, the style is reportedly going to be renamed after Wallenda.
Has there ever been a luckier pair of pants?