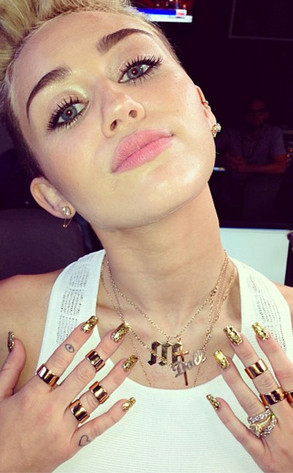 Instagram
Is Miley Cyrus sending a message to her father?
That appeared to be the case last night when the singer seemingly posted a bizarre tweet directed to her dad, Billy Ray Cyrus, who recently filed for divorce (for the second time) from his wife of 19 years, Tish.
"@billyraycyrus since you won't reply to my texts I'll give you an hour tell the truth or I'll tell it for you," Miley tweeted last night (the tweet has since been deleted, but the New York Daily News snagged a screengrab).