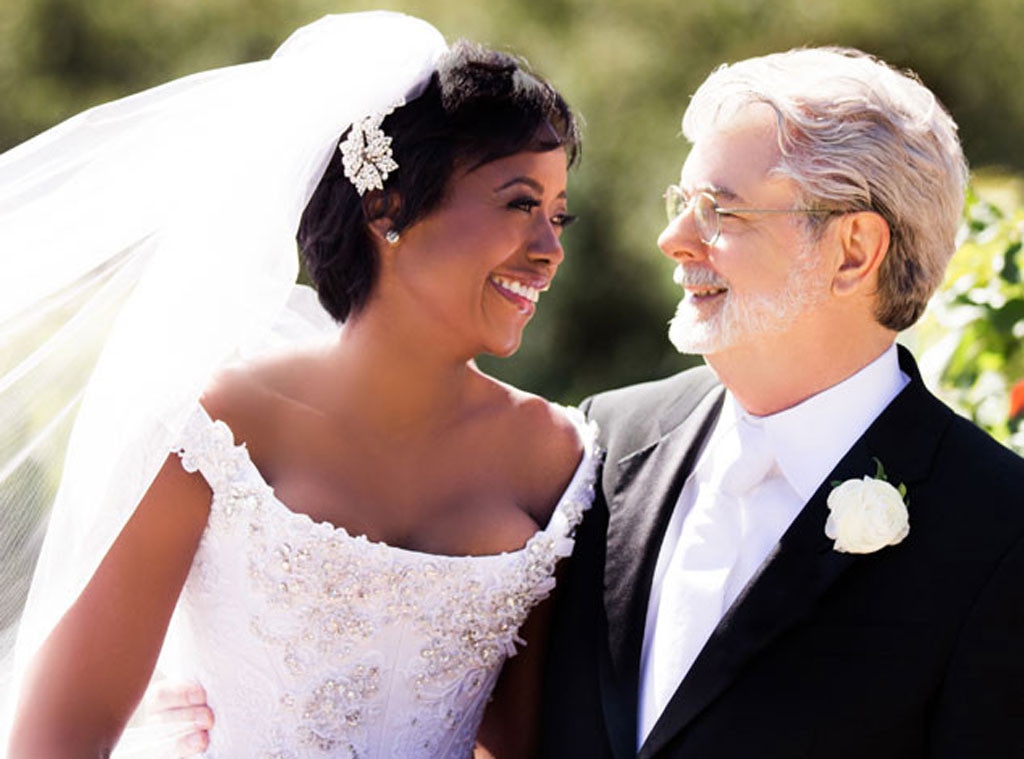 Donna Newman
George Lucas said "I do" to Mellody Hobson on Saturday at his Skywalker Ranch in Marin County, Calif.
The new Mrs. George Lucas obviously made for a beautiful bride, but there's a lot more to her than just being the Star Wars creator's wife.
Here are five things you need to know about Mellody Hobson.
Mike Coppola/Getty Images
1. She's Smart, Successful and Financially Savvy: Hobson has been the president of Ariel Investments, a Chicago-based investment management firm, since 2000.
2. She's a Mentor: Speaking with Leanin.org, Hobson explained that her firm's founder and then-president, John W. Rogers, Jr., took an interest in encouraging her from her first day at Ariel Investments, and she's determined to pay that forward. "Now, as the President of Ariel Investments, I work hard to mentor and encourage our youngest teammates," she said. "While there are many stories to share from my years at the firm, I often echo the advice of my mentor, 'What is the worst thing that could happen?'"
3. She Comes From a Big Family: Born to a single mom, Hobson is the youngest of six kids! She's also the first and only member of her family to graduate from college.
4. She's All Over the Place: Mellody is chairman of the board for DreamWorks Animation SKG Inc. as well as a director of Groupon Inc. and Starbucks Corporation. Busy lady!
5. She Gives Back: Per Forbes, Mellody "works with a variety of civic and professional institutions," which include serving as board member of the Field Museum, the Chicago Public Education Fund and the Sundance Institute.
Sounds like a keeper!