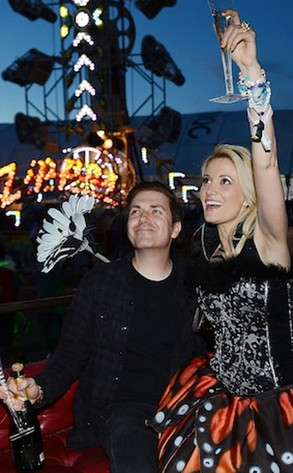 Holly Madison
For Holly Madison, the pot of gold at the end of this Rainbow included an engagement ring!
The former Girls Next Door star, who recently welcomed daughter Rainbow Aurora on March 5, is engaged to baby daddy Pasquale Rotella, the blond beauty announced.
Madison shared the happy news Monday on her blog, and she spared no detail about the momentous occasion.