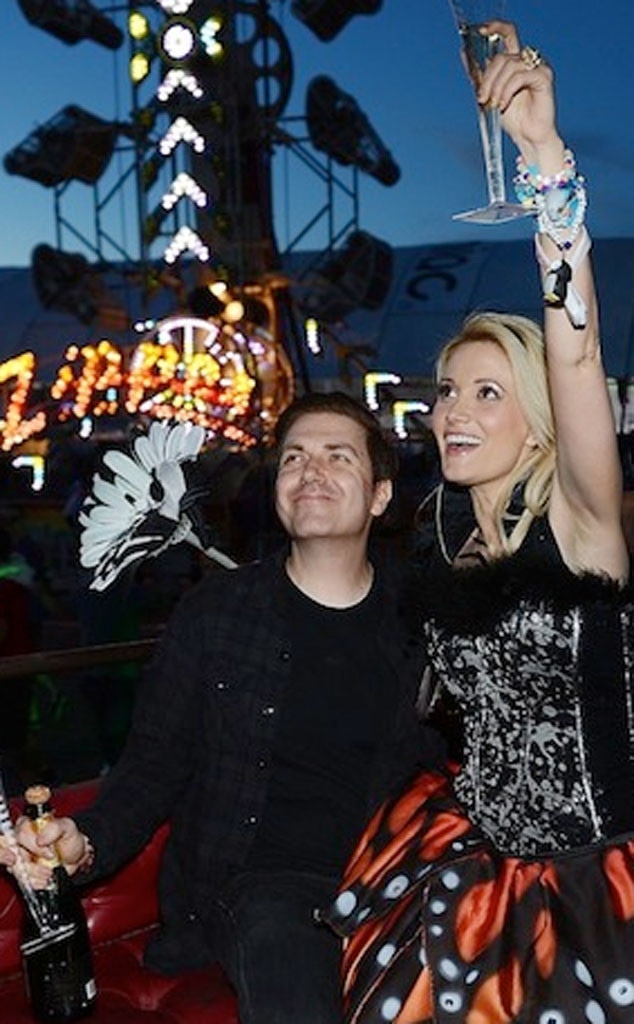 Holly Madison
For Holly Madison, the pot of gold at the end of this Rainbow included an engagement ring!
The former Girls Next Door star, who recently welcomed daughter Rainbow Aurora on March 5, is engaged to baby daddy Pasquale Rotella, the blond beauty announced.
Madison shared the happy news Monday on her blog, and she spared no detail about the momentous occasion.
"I got engaged on Sunday!" she wrote. "He proposed to me at the top of the Ferris wheel at [Electric Daisy Carnival in] Las Vegas. I was so happy that so many of our close friends were there to share the wonderful moment with us! We rode around the festival on the art car until the sun came up!"
She added, "I couldn't have asked for a more wonderful or magical proposal!"
Madison also posted some photos from the memorable evening as she proudly showed off her ginormous engagement ring, whose bling is so bright, it should come with its own protective eyewear for viewing purposes.
Even before the engagement, the couple had been having quite a ball at the Electric Daisy Carnival: They brought little Rainbow with them, and over the weekend, the couple posted adorable pics of the tiny tot enjoying her first music festival.
"EDC ready!" Rotella captioned a photo of Rainbow that he posted on Instagram. "Don't worry she's not leaving her temporary built castle back stage of EDC."
Congrats to the happy couple!