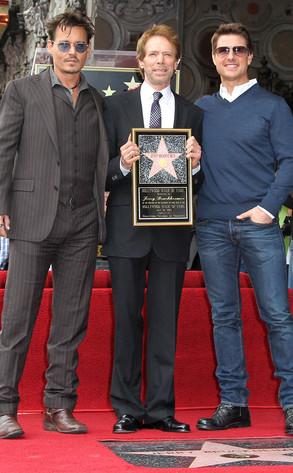 Jonathan Leibson/WireImage
Johnny Depp is all about giving credit where it's due, matey.
The actor was on hand Monday to help honor TV and filmmaker Jerry Bruckheimer, the latest recipient of a star on the Hollywood Walk of Fame and the executive producer behind (among dozens of other things) The Lone Ranger and the Pirates of the Caribbean franchise, which Depp helped steer into billion-dollar territory.
"I'm going to read this thing, because if I spoke it...I can't speak in public," Depp began, pausing once to exchange I-love-yous with an excited female fan in the crowd. "But let's forget that for now. I can read in public."