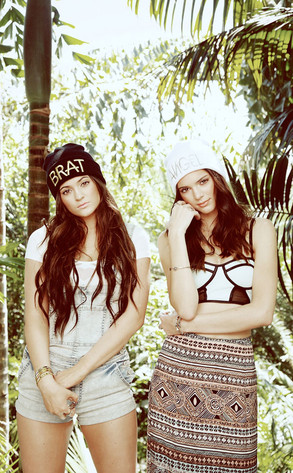 Pac Sun
Don't let Kendall and Kylie Jenner's age fool you!
Though Kendall is just 17 and Kylie a mere 15, the entrepreneurial teens have a can-do attitude that definitely has them keeping up with their older sisters, the Kardashians.
Despite their young age, the pair have already starred in campaigns, and just released the summer line for their second—yes, second!—PacSun collection, which hit stores on June 22.