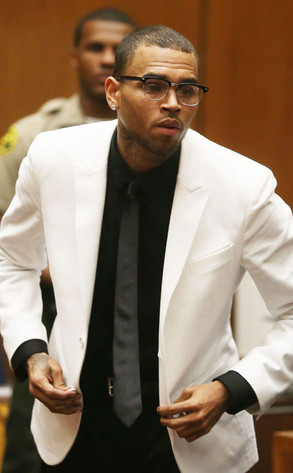 Frederick M. Brown/Getty Images
Chris Brown is being accused of living up to his bad-boy reputation.
E! News has learned that the singer has been accused of assaulting a woman at a San Diego nightclub on Saturday evening.
The Anaheim Police Department confirmed that they received a phone call from a woman alleging that she was pushed by the rapper during his performance at Heat Ultra Lounge at 9:30 p.m. on Sunday night.
She claimed that she was pushed and injured, but did not meet with the police in person regarding the incident.