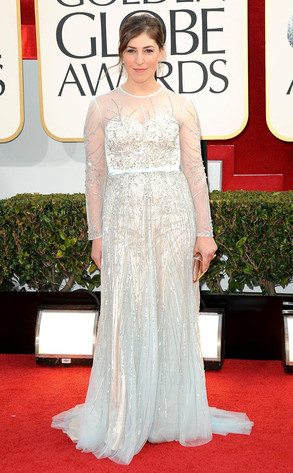 Andreas Branch/PatrickMcMullan.com/Sipa USA
There's no manual on motherhood, and for Mayim Bialik, choosing her own set of parenting strategies came at a high price.
The Big Bang Theory star received scrutiny after she wrote a blog post about breastfeeding her son Fred until age 4 and sharing a bed with her two boys in a parenting philosophy called cosleeping.
She explained to OMG! that she still faces varied reactions from people after her revelation earlier this year.
"If I'm talking to girlfriends, if I'm talking to random people, and we're talking about parenting, I tell them what works for me and why. But a lot of people want to ask me things so that they can fight with me," she said.