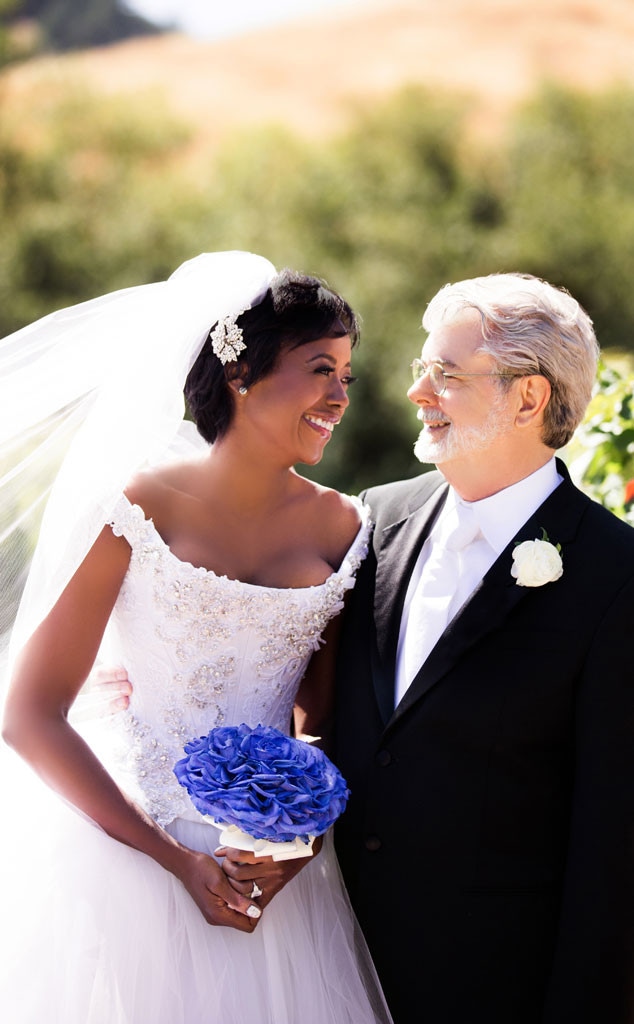 Donna Newman
George Lucas and Mellody Hobson said "I do" Saturday with what we can only assume was an out-of-this-world wedding.
Yes, the Star Wars creator and his longtime love got married at Lucas's Skywalker Ranch in Marin County, Calif., at, the filmmaker's rep confirmed to E! News.
Samuel L. Jackson, who played Jedi Mace Windu in the Star Wars prequels, was excited about the nuptials. "Let's give a Galactic shout out to Master George Lucas & his Bride Melodie on This their WEDDING DAY!!" he tweeted. "Congrats!!!!!!"
Ron Howard was also happy for the newlyweds, tweeting, "George Lucas Melody Hobson wedding was joy to behold Bill Moyers service was beautiful, nothing short of profound. Congrats Mr&Mrs Lucas"
Hobson, 44, explained to Oprah Winfrey last year what makes her relationship with Lucas, 69, a success. "I think it works because we are extraordinarily open-minded people and we're open to what the universe brings us," she said. "I think we didn't have preconceived ideas about what a partnership should be and so we allowed ourselves to discover something that was unexpected."
A big congratulations to the happy couple!