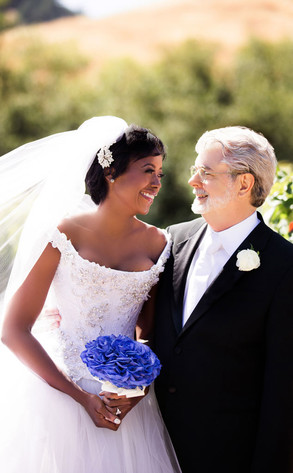 Donna Newman
George Lucas and Mellody Hobson said "I do" Saturday with what we can only assume was an out-of-this-world wedding.
Yes, the Star Wars creator and his longtime love got married at Lucas's Skywalker Ranch in Marin County, Calif., at, the filmmaker's rep confirmed to E! News.
Samuel L. Jackson who played Jedi Mace Windu in the Star Wars prequels, was excited about the nuptials. "Let's give a Galactic shout out to Master George Lucas & his Bride Melodie on This their WEDDING DAY!!" he tweeted. "Congrats!!!!!!"