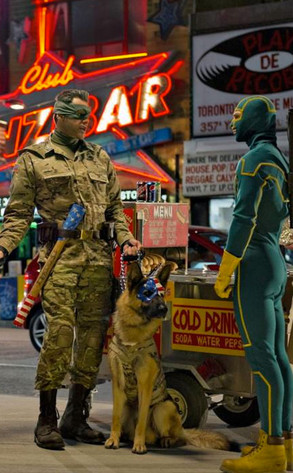 Marv Films
Jim Carrey doesn't think his new movie Kick-Ass 2 kicks ass.
The actor is publicly denouncing the comical superhero satire's second outing, which opens on June 28, over what he claims is its heightened violence in the wake of the Newtown shooting tragedy that left 26 dead.
The 51-year-old Carrey took to Twitter Sunday to share his thoughts on his new film, which he is now distancing himself from.