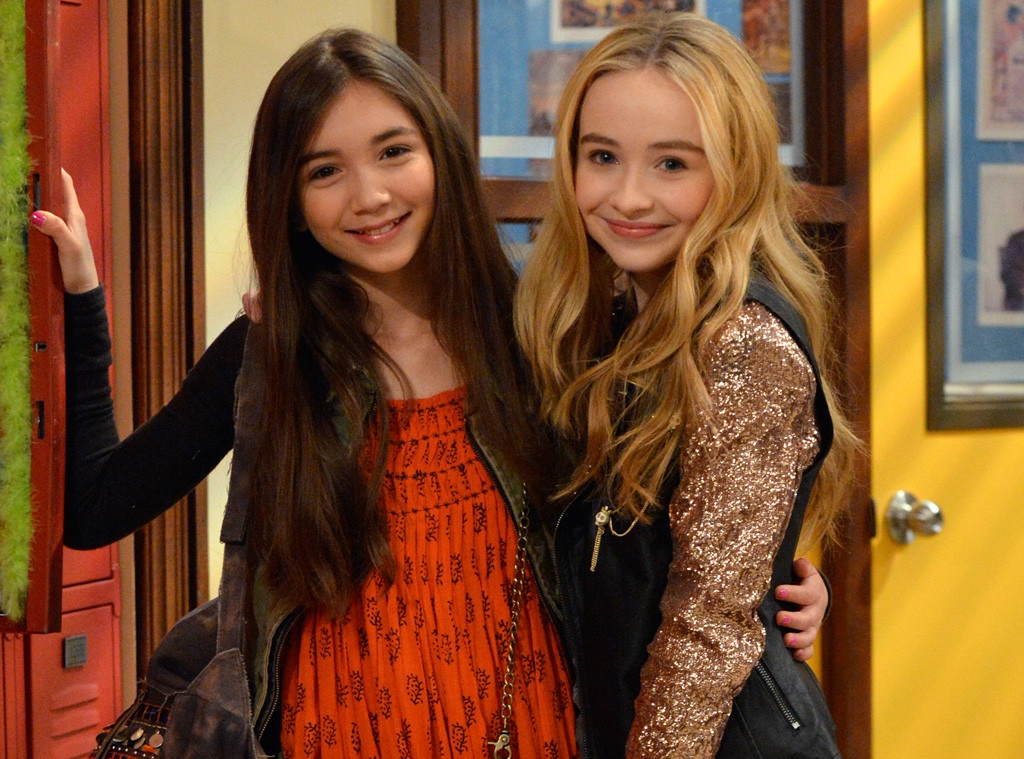 DISNEY CHANNEL/Eric McCandless
World, it's time to officially meet the Girl!
Girl Meets World, the much-buzzed-about Boy Meets World spinoff, was officially picked up by Disney Channel and will bring Cory (Ben Savage) and Topanga (Danielle Fishel) back into our living rooms (and hearts!). But this time around, they aren't the ones stirring up trouble; that would be their daughter, Riley (Rowan Blanchard), a curious and bright seventh-grader.
We chatted with the adorable 11-year-old Blanchard on the red carpet at the Despicable Me 2 premiere, where she dished on landing the role of Riley Matthews and what fans can expect from the new series when it debuts in 2014!
Watch:
"Girl Meets World" Star Dishes New Show
"Honestly I was just in awe and it didn't really hit me until later," Blanchard tells E! News of landing the highly coveted role of Riley. "It's crazy! Still to say it: Cory and Topanga's daughter—it's insane to say!"
And even though she was born after the original series went off the air in 2000 (we feel oh-so-old right now, how about you?), Blanchard reveals that she's "actually seen most of the episodes" and gushes, "It was just so genuine and honest and they weren't trying to be like anything else. It was just real feelings and I think I can understand why people appreciated that."
Girl Meets World will debut on the Disney Channel in 2014.