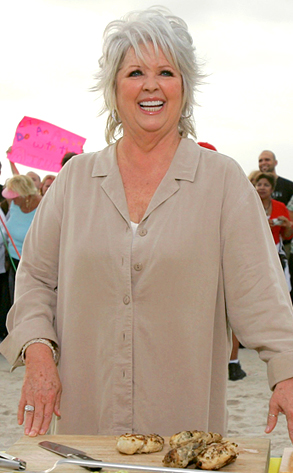 AP Photo/J. Pat Carter
Paula Deen is still paying the price for what she said.
After being dropped from the Food Network for her admission to using the N-word during a video deposition as part of a $1.2 million lawsuit filed by a former employee, E! News has learned that QVC may be next.
"QVC shares the concerns being raised around the unfortunate Paula Deen situation," the televised home shopping corporation said in a statement.