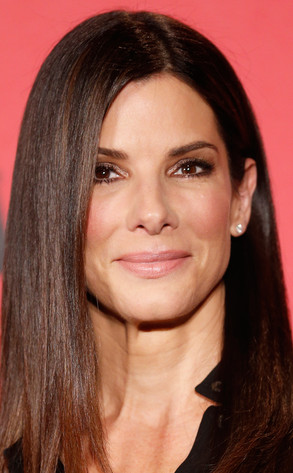 Franziska Krug/Getty Images
Is Sandra Bullock kidding us with that perfectly straight and smooth hair in the summer heat? For those of us who stored our flat irons away for the summer, we are having major hair envy right now (and of course we're scrambling to find our flat irons).
Lovely locks aside… this 48-year-old beauty knows how to wear just the right amount of makeup to accentuate her strongest features without going overboard with the products.
Her makeup look is also one of those magical formulas that happen to look good on women of all ages. The versatile eye makeup will also flatter both blue and green eyes—and let's face it—rosy cheeks and nude lips work on everyone!