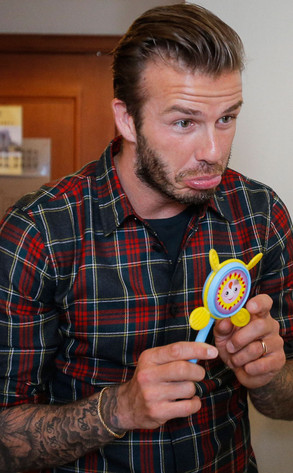 ChinaFotoPress/ChinaFotoPress via Getty Images
David Beckham is so sexy, even his silly faces make us melt!
On Friday, the 38-year-old retired soccer star paid a visit to some sick kids at the Green Town Hospital in Hangzhou, China.
The father of four held up a rattle for a little girl, making a pouty, bemused expression as he did so. He kindly met with other kids and their families at the hospital, even signing soccer balls for excited youngsters.