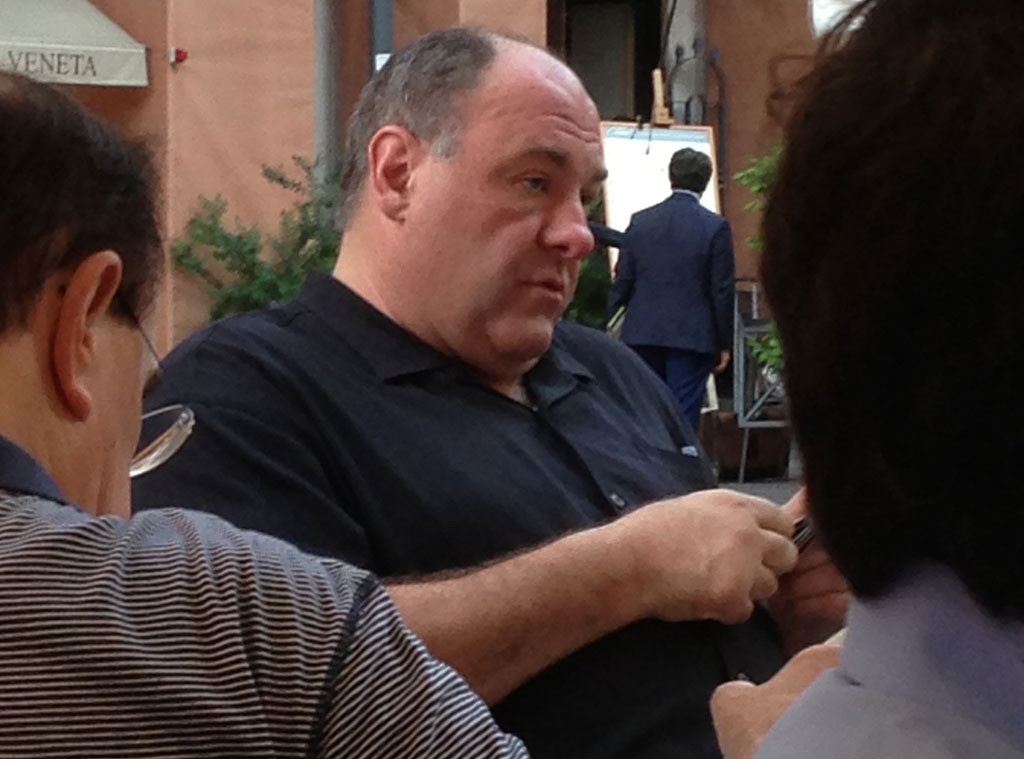 Courtesy: Terry West
James Gandolfini's final days were spent on vacation with his teenage son, Michael, in Rome.
Tuesday evening, the two dined at the Vitta restaurant in Rome just outside of the Fontanella Borghese Hotel.
Eyewitness Susan West told E! News that "[James] was there with his son having a nice quiet evening."
West was merely feet from the actor during dinner and she said that the two "looked like they were having a great father-son dinner and the waiters were all giddy and excited."
Gandolfini was originally in Italy to attend the Taormina Film Festival and was rushed to the Policlinico Umberto I hospital after his 13-year-old son found him collapsed in their hotel bathroom.
The hospital's ER director said the actor arrived at the emergency room "in a cardiac arrest, accompanied by ambulance of the 118 service [similar to 911 in the U.S.]." Unfortunately, "the attempts to rescue failed, and at 23:00 [11 p.m.]  the patient died, formally died."
The three-time Emmy winning actor is survived by his wife, Deborah Lin, their 8-month-old daughter, Liliana, and son Michael, from a previous marriage.