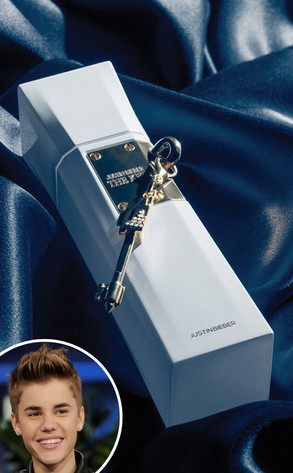 Twitter; Getty Images
Looks like the One Direction boys, who revealed their perfume One Moment earlier this month, are going to have a little more competition on the fragrance front!
Justin Bieber is gearing up to launch his third scent Key in July, but the Twitter happy star has already shared a sneak peek at the perfume.
"#whatiskey," Bieber wrote, alongside a pic of the glossy white perfume bottle that's decorated with gold hardware and—you guessed it!—a key charm.