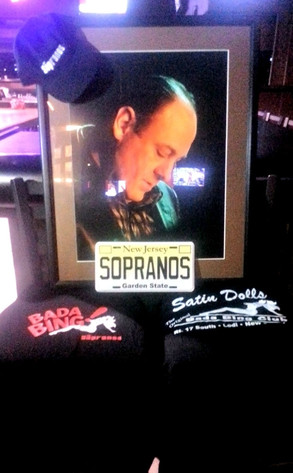 Twitter
Tony Soprano lives on in the famous locales the iconic mob boss once haunted.
Following the shocking news that James Gandolfini passed away in Rome at the age of 51, a pair of New Jersey locations that figured prominently in the Emmy-winning HBO series have set up poignant shrines to the man who brought the combustible Mafioso to life.
Over at Holsten's diner in Bloomfield, co-owner Ron Stark has placed a "reserved" sign on the table where Gandolfini and his onscreen family shared their last meal before everything infamously and abruptly went to black—a silent memorial to a beloved actor who helped conjure up one of pop culture's most seminal TV moments.