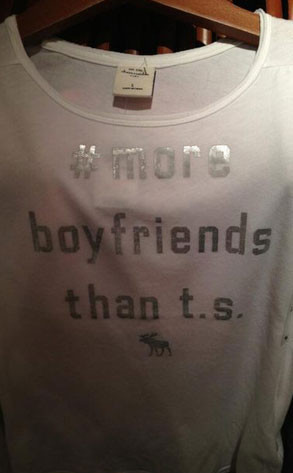 Imgur
Abercrombie & Fitch has landed in hot water again.
A month after author Robin Lewis said the company's CEO Mike Jeffries wanted thin, beautiful customers in its stores—and Jeffries responded with a statement saying the company was opposed to discrimination—it appears that the retail giant is getting some negative feedback once more. But this time, it's for a different reason entirely.
Abercrombie has pulled a T-shirt that appears to reference the love life of musician Taylor Swift off the shelves, after fans bombarded the chain store with complaints.