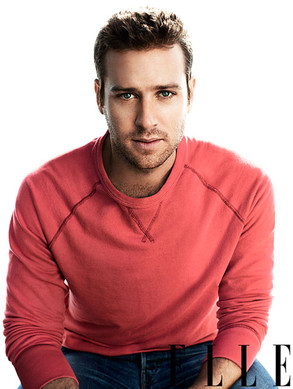 ELLE by Doug Inglish
And you thought your ex was bad.
Armie Hammer, who recently opened up about his sex life with his wife in Playboy, has continued to dish more bedroom details, spilling stories about his scary ex-girlfriends in the July issue of Elle magazine.
"One chick tried to stab me when we were having sex. I should so not be telling this story," he says before continuing with his coital confession. "She was like, 'True love leaves scars. You don't have any.' And then she tried to stab me with a butcher knife. Of course, I promptly broke up with her....seven months later," he admitted.

The 26-year-old heartthrob, who didn't attend college in order to pursue career in film, also admitted he was originally distracted by the L.A. party scene while trying to break into the biz.