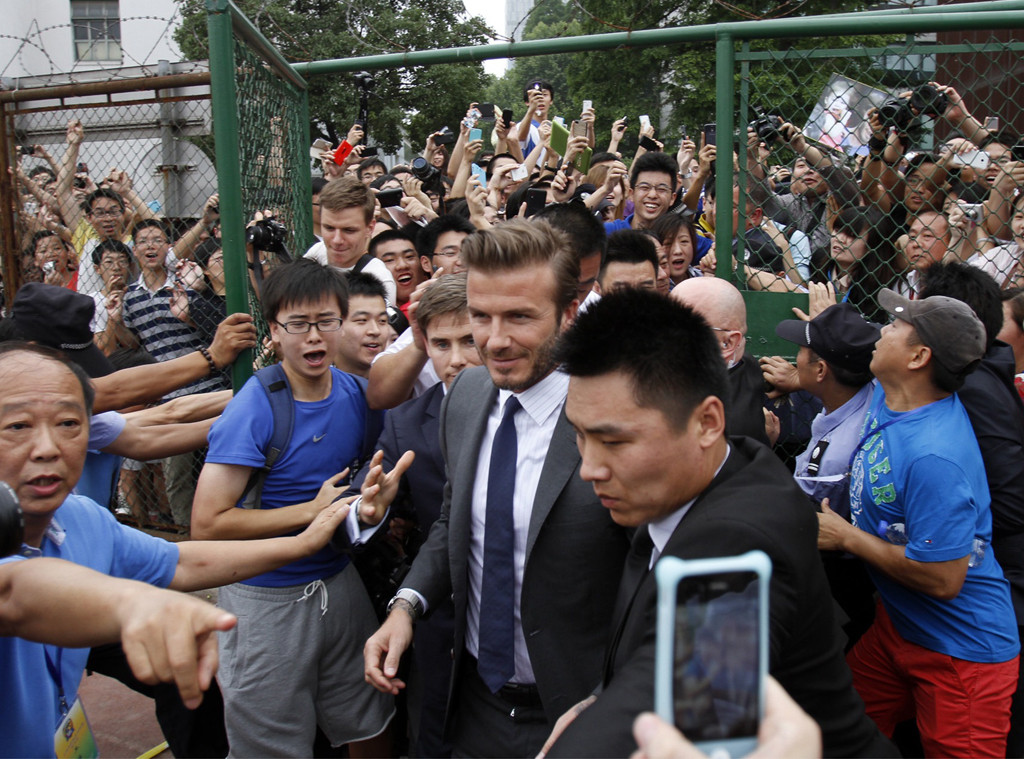 ChinaFotoPress via Getty Images
David Beckham caused quite the commotion in China earlier today.
During a visit to the Tongji University in Shanghai, the soccer star was swarmed by fans as he arrived, causing a stampede that injured at least seven people.
The 38-year-old, who was surrounded by security guards, was unharmed during the fan frenzy.
According to the BBC, a group of the 1,000 local fans in attendance rushed security, injuring several police, university students and security guards. In photos from the scene of the event, bloodied men and women can be seen laying on the ground as officials tend to their injuries.
Becks posted a statement after the unfortunate event on his Weibo account (a Chinese social networking site). "Sorry I couldn't get out on the pitch to see the teams. It was impossible to get through the massive crowds," he wrote, wishing the injured "a speedy recovery."
Beckham is in China for duties associated with his role as official soccer ambassador to the country. On Tuesday, Victoria Beckham's other half visited the Nanjing Olympic Sports Center where he played soccer with a league of children.
PETER PARKS/AFP/Getty Images