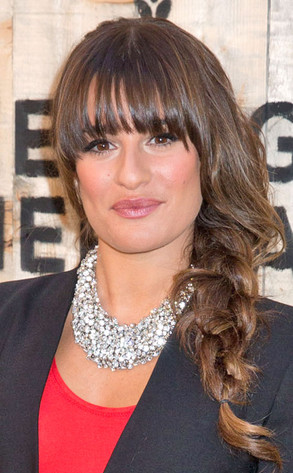 Marcus Owen/startraksphoto.com
It's about time Lea Michele surrendered her long tresses to the heat and threw her hair into a messy side braid. Until last night, in every photo we saw of the Glee star she either wore her hair long and pin straight or in big fluffy waves.
She still hasn't managed to give up the wall of bangs – we wonder if she's hiding a big bump or full forehead tattoo. The only excuse a woman has to wear a bangs wall every single day is if the bangs are an alternative to Botox. This obviously isn't the case for the 26-year-old Ms. Michele.
We'll let the bangs slide since we are so in love with her messy side braid. It's another one of those perfect looks for summer – mainly because you can come straight from the beach and be "going out" ready within minutes.