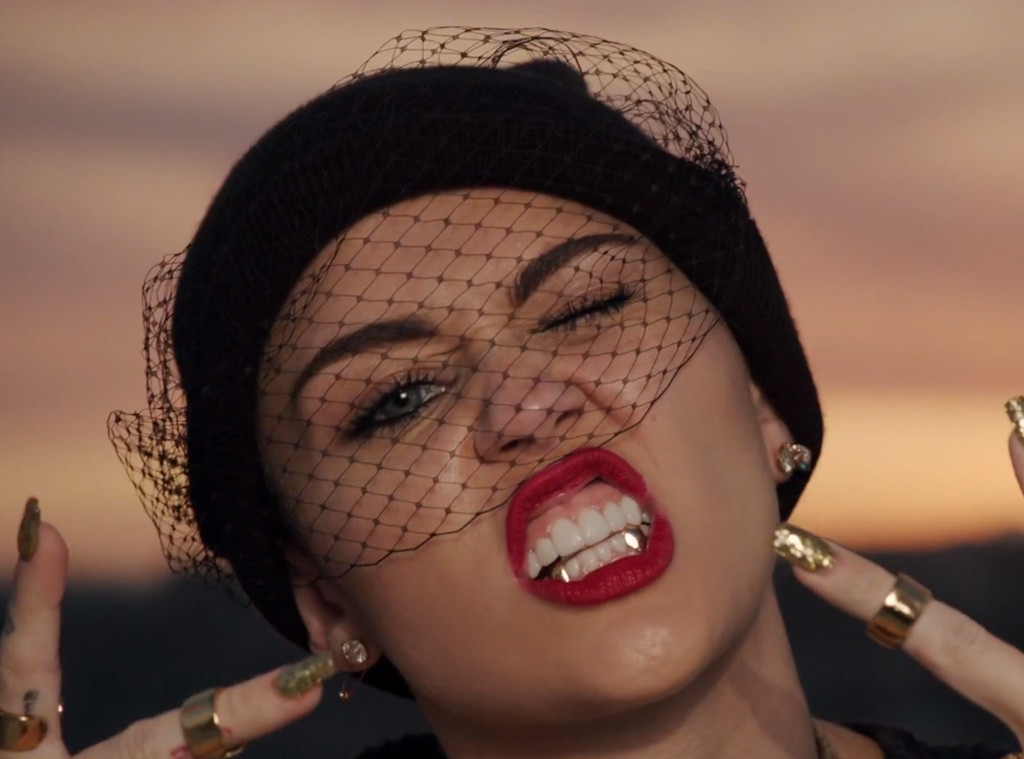 Vevo
UPDATE: A source tells E! News that Miley Cyrus "has been diagnosed with laringytis and is resting her voice."
________
Clear the air, girl!
Miley Cyrus lashed out at a photographer as she left a Beverly Hills doctor's office late last night.
The "We Can't Stop" singer exited the building when a female paparazzi asked, "Miley, are you pregnant?"
Cyrus immediately retorted, "No I'm f--king sick, you bitch."
She also tweeted yesterday evening, "Sick #iwantmymommy."
Wednesday was a big day for the former Disney star.
She released the highly anticipated music video for her hit single "We Can't Stop" which shows her getting wild and crazy at a house party with her pals.
Between the twerking teddy bears and sexy gyrating, Cyrus' video is a must-see for any Smilers out there.
And in case you caught a case of sensory overload while watching, check out the top 10 mind-blowing moments you simply cannot miss from the 3-minute video.
(Originally published June 20, 2013, at 11:11 a.m. PT)