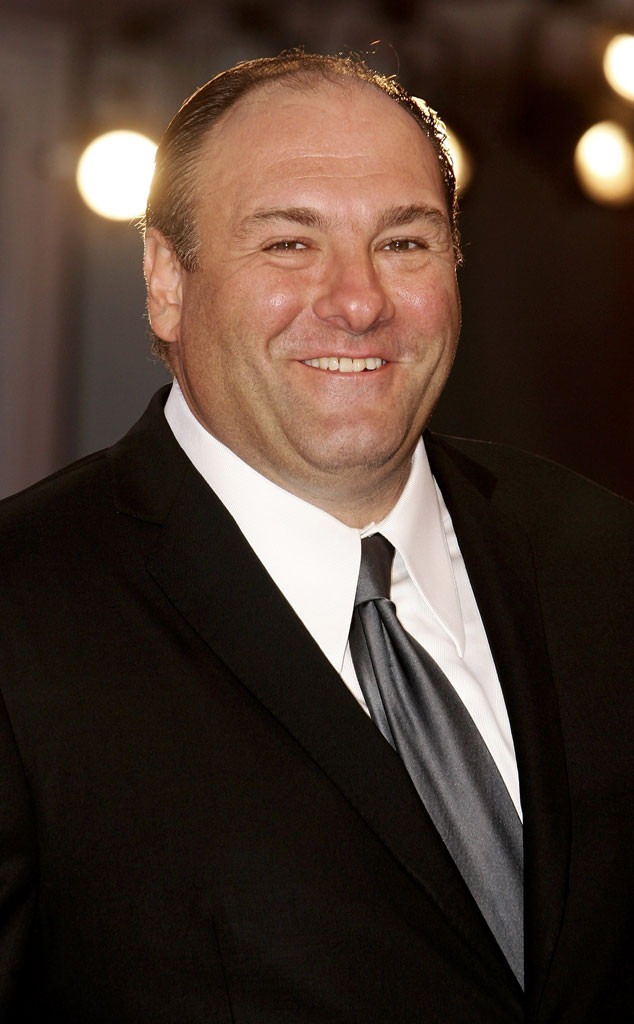 Pascal Le Segretain/Getty Images
Hollywood was struck with an unpleasant surprise today.
Legendary actor James Gandolfini, known best for his memorable role as Tony Soprano on the HBO hit series The Sopranos, died from a possible heart attack while in Italy. He was 51.
Since the news, numerous famous friends, costars and admirers have gone to tweet their condolences for the fallen star.
Alyssa Milano: "Rest in peace, Mr. Gandolfini."
Brooke Burke: "Life is way too short & precious. So sad to hear of James Gandolfini passing 2day. Prayers for him & his loved ones. So sad at young 51"

Lance Bass: "So so so sad about James Gandolfini - 51 is way too young."

Jerry Ferrera: "Rip James Gandolfini. One of the greatest actors of our generation."
Ralph Macchio: "RIP James Gandolfini. Terrible news."
B.J. Novak: "James Gandolfini on "Inside The Actors Studio": one of the most inspiring interviews about acting I have ever seen."
Sophia Bush: "So, so sad. A huge loss for storytellers..."
Ewan McGregor: "Jesus. The world just lost one of its great actors. James Gandolfini has passed away. Thoughts to his family. Such a talent. I'm saddened."
Octavia Spencer: "RIP James Gandolfini. So sad!!"
Bethenny Frankel: "Just heard TV icon James Gandolfini has died. I'm shocked. I'm sad. I loved his work. My heart goes out to his family."
Leah Remini: "R.I.P James Gandolfini. My prayers to his family and friends. He will certainly be missed by us who loved watching him"
Pauly D: "Wow RIP #JamesGandolfini !!!! My Favorite Show Of All Time The Sopranos , My Heart And Prayers Go Out To Your Loved Ones"
Lucy Hale: "So sad to hear about James Gandolfini. RIP"
Jonah Hill: "I'm truly heartbroken to hear that James Gandolfini has passed away. He is one of my all time favorite actors. Tragic loss."
Russell Simmons: "Not tony soprano! Damn. Such a good guy and a great actor. James, rest in peace..."
Richard Roeper: "Hard to believe Mr. Gandolfini was just 37 when "The Sopranos" premiered. Gone way too soon at 51."

Rose McGowan: "I am heartbroken about James Gandolfini. He was a gentle giant and great man. I love this picture, I loved him."

Wayne Brady: "RIP James Gandolfini...51 yrs old. So sad."

Johnny Knoxville: "James Gandolfini RIP. xo"

Carson Daly: "SO SAD! PRAYING FOR HIS FAMILY- wow- Shocked by this news today...."
Rob Lowe: "James Gandoldini gave the greatest performance in the history of television. He was also a kind man. Condolences to his family."
Piers Morgan: "Amazing outpouring of tributes to James Gandolfini - reflective of the huge impact he had as Tony Soprano, one of TV's greatest characters."

Kevin Winter/Getty Images
Robin Williams: "My thoughts and prayers go out to James Gandolfini's family. An extraordinary actor. RIP, Mr. Gandolfini."
Susan Sarandon: "So sad to lose James Gandolfini. One of the sweetest, funniest, most generous actors I've ever worked with. Sending prayers to his family."

Tom Arnold: "James Gandolfini was a great guy. Better actor. I'm sorry for his family."

Debra Messing: "Heartbreaking news about James Gandolfini... Shocking. HUGE loss. Kind, humble, and a Singular Talent. Rest in Peace."

Bette Midler: "The great James Gandolfini passed away today. Only 51. I can't believe it."

Gilles Marini: "R.I.P James Gandolfini . Was an honor to teach your son Soccer and to have known You. You were such a great man and father. #Heartbroken"

Christina Applegate: "I am so deeply saddened by the untimely passing of sweet James Gandolfini! My heart is broken for his family!! I'm in shock"

Steve Carell: "James Gandolfini. What a great loss."
Olivia Wilde: "James Gandolfini was a kind, funny, wonderful guy. I'm so lucky to have worked with him. Sending love to his family. Such a sad, sad day."
Jimmy Kimmel: "I'm sadder about James Gandolfini than everyone else."
Rainn Wilson: "Arrivederci, James Gandolfini. You were one of the great greats. We'll miss your dangerous, big heart. #RIPGandolfini"
Melissa Joan Hart: "Just saw the news and what a loss! #RIP James Gandolfini"
—Reporting by Lindsey Caldwell