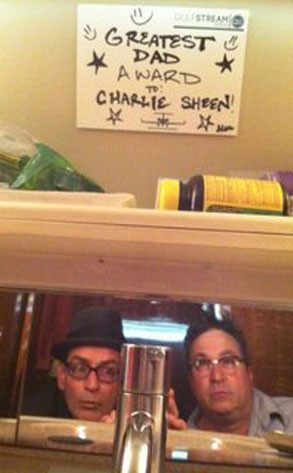 Twitter
Well, this is one way to tackle the tabloids.
Charlie Sheen took to Twitter Tuesday to post a pic of his "Greatest Dad Award" amid reports claiming his ex-wife Brooke Mueller jeopardized her chances at regaining custody of the former couple's four-year-old twins by leaving Betty Ford Rehab Center.
"On a grant from MIT at 41000' archeologists Pekk&Sheen discover what can only be described as ancient bitchen," the Anger Management star captioned the twitpic (whatever that means).