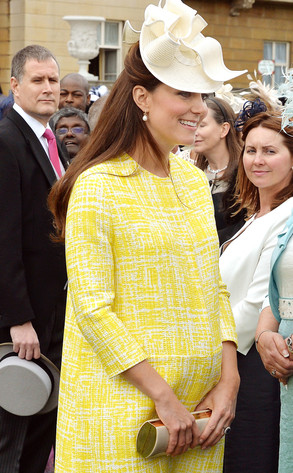 JOHN STILLWELL/AFP/Getty Images
UPDATE: Kate Middleton has given birth to a baby boy, the first child for the Duchess of Cambridge and Prince William.
--------
Carrying the future heir to the throne cannot be an easy feat, so it's no surprise Kate Middleton is serious about handling her pregnancy stress.
So how does the darling duchess cope with the pressure as her July 14 due date nears?
Turns out, the mama-to-be has a variety of relaxing activities up her royal sleeve.