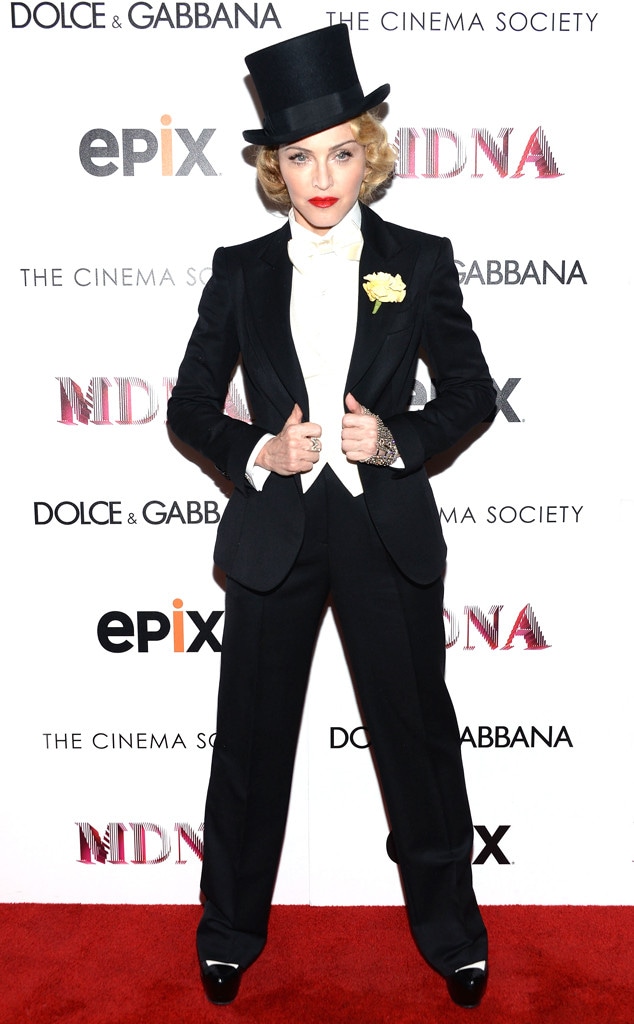 Dimitrios Kambouris/Getty Images
We've come to expect statement styles from the one-and-only Madonna, but we're not quite sure what this specific statement means...
Is The MDNA Tour star's Tom Ford circus suit some kind of commentary on the "big show" that is her life? Is she the Barnum & Bailey of pop? It seems that way, but we're thrown by that diamond-covered silver glove.
Like most things involving the "Girl Gone Wild" singer, we're left wondering.
But since this is Fashion Police, we will go ahead and say that the suit is gorgeous, even if it would look better inside a giant, striped tent.