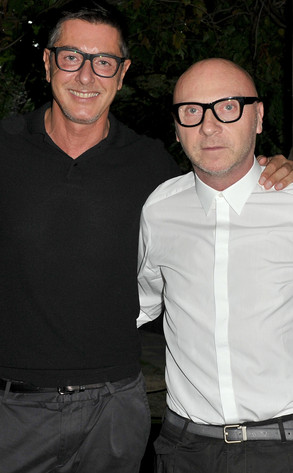 Harold Cunningham/Getty Images for DETAILS
And here we thought they're next line was going to be pinstripes.
The Italian fashion stars Dominico Dolce and Stefano Gabbana, the duo who created their namesake luxury label, were found guilty Wednesday by a court in Milan, Italy, of failing to pay taxes on €200 million ($268 million) in income.
The duo received a suspended jail sentence of 20 months and were ordered to pay €500,00 ($670,000) in penalties to Italy's tax authorities. However, the court acquitted them of misrepresenting earnings totaling €416 million each ($560 million), despite the fact the statute of limitations had expired on the charge.