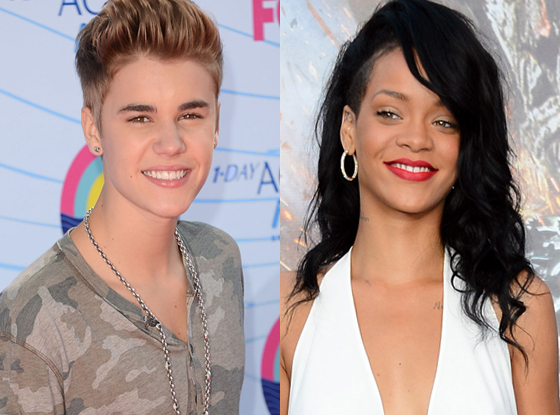 Frazer Harrison/Getty Images
Justin Bieber's reigning era of YouTube has come to an end.
Early Tuesday morning, Rihanna edged out the Biebs as the most viewed artist on YouTube, per Billboard.
Rihanna's 77 videos on her VEVO channel now have a combined total of 3.784 billion views, roughly 2 million more combined views than the 79 clips on Justin's VEVO channel.
To be fair, Rihanna does have 8.73 million subscribers, while Justin has 3.7 million. Unsurprisingly, Beliebers are highly engaged, on average, where Rihanna's Navy seem to be less active but more abundant and widespread.
Rihanna also outranks the Biebs on Facebook by around 18 million fans. Not to worry, though: The "Believe" singer is the king of Twitter. In January, he finally surpassed Lady Gaga to become the most followed person on the social networking site.  As of Wednesday morning, J.B. has over 40.6 Twitter followers, Gaga checks in with 38.3 million and Rihanna has around 30 million.
Let's not get too competitive though. They're all social media superstars!