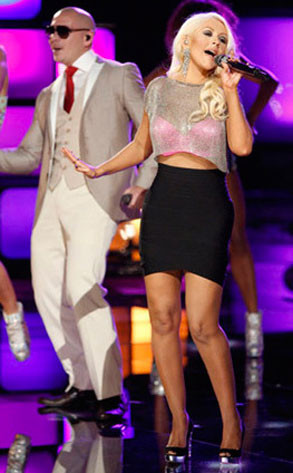 NBC
Christina Aguilera definitely has us singing her praises.
Returning to The Voice stage during the show's season finale on Tuesday night to perform "Feel This Moment" with Pitbull, the 32-year-old songstress showed off her slimmed-down look.
Decked out in a black skirt, a sheer metallic crop top and a bright pink bra, Aguilera looked hotter than ever.