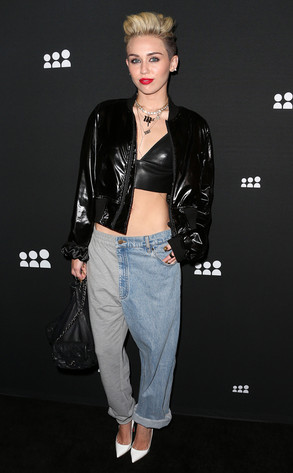 Frederick M. Brown/Getty Images
Miley Cyrus would rather go green than drink a couple of cocktails.
During an online Q&A with Rolling Stone magazine, the singer discussed her views on drugs and alcohol, including whether or not she smokes, which she slyly said, "I did a song with Snoop Dogg called 'Ashtrays and Heartbreaks,' so people can put it together for themselves."
But regardless of whether or not Cyrus decides to light up here and there, the celeb was very open about her views on marijuana.