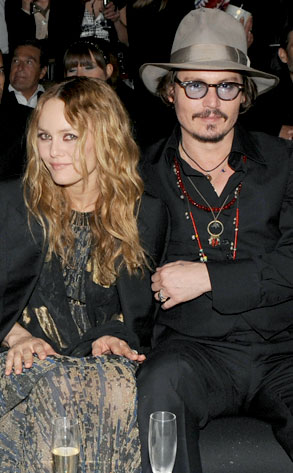 ANG/Fame Pictures
Johnny Depp is finally breaking his silence on his split from ex Vanessa Paradis , more than a year after the couple of 14 years called it quits.
"The last couple years have been a bit bumpy," Depp tells Rolling Stone in their latest issue. "At times, certainly unpleasant, but that's the nature of breakups, I guess, especially when there are kiddies involved."
Depp and Paradis, who together have a daughter, Lily-Rose, and a son, Jack, officially announced their amicable separation in June 2012.