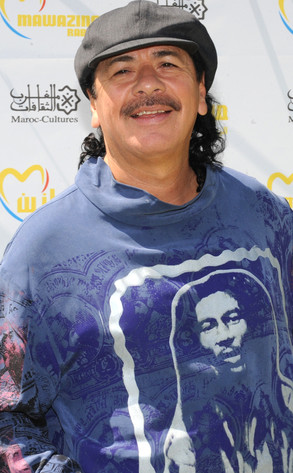 FADEL SENNA/AFP/Getty Images
Legendary guitarist Carlos Santana has created a little black magic with California sparkling wine house Mumm Napa.
The pair have once again partnered on a sparkling wine collabo released last month: Mumm Napa Supernatural Rosé. It's the second partnership between the two.
The bottle will set you back $65 a pop (ahem, so to speak) and is available in limited supply at the winery and online.