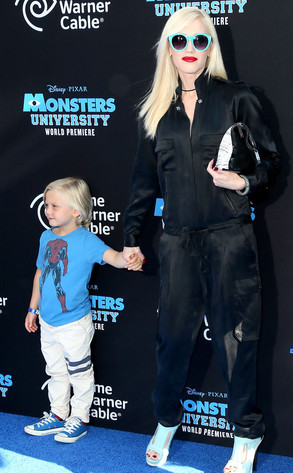 David Livingston/Getty Images
We guess there are weirder places to get your outfit ideas?
Still, Gwen Stefani could have modified the classic mechanic suit beyond just the fabric...and the shoes. The "Settle Down" singer's baggy one-piece looks exactly like the uniform grandpa used to slip into when his old Chevy wouldn't stop leaking.