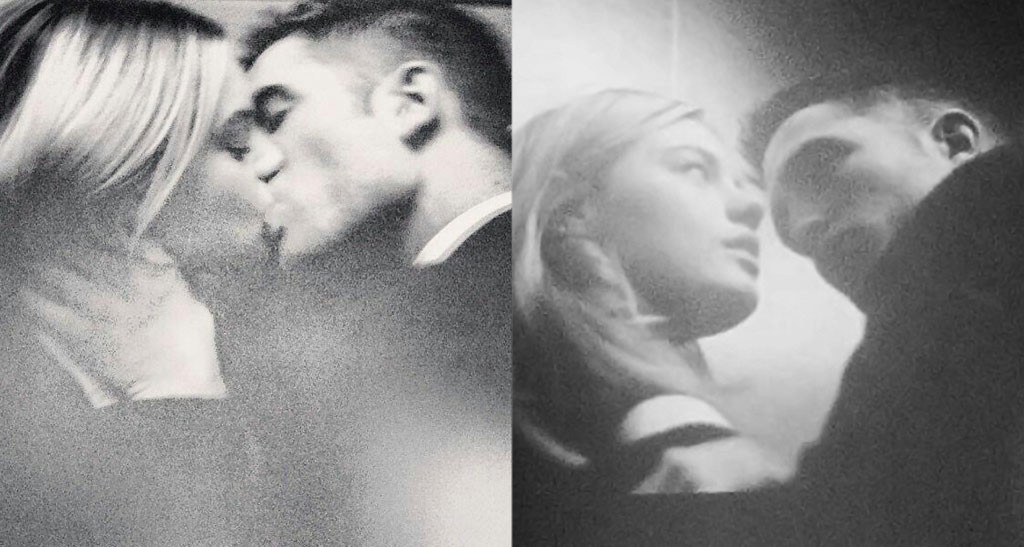 Twitter
UPDATE: Model Alma Jodorowsky's rep confirms to E! News that she is not in the Dior commercial with Rob Pattinson.
—————
If you're anything like us, you're anxiously awaiting the release of Robert Pattinson's new Christian Dior men's fragrance campaign; but until then, we've got a few new photos from the shoot to satiate your curiosity!
Recently surfaced on Twitter, these two steamy images feature the Twilight star romancing an unidentified blond beauty, possibly rumored to be model Alma Jodorowsky. Some are speculating that the stunner could also be Camille Rowe. While Dior has yet to identify the lucky girl in this campaign, one thing's for sure: These pics are hot!
From the looks of things, the adorable duo seem to hit it off quite nicely while cameras were rolling at the Waldorf Astoria in New York City, and we're betting the designer campaign commercial will have us swooning from beginning to end.
Not surprisingly, Pattinson looks handsome as ever in a tailored suit and clean-shaven face—a winning combination, if you ask us.
As for the U.S. release of the Dior commercial, the countdown continues.
(Originally published June 18, 2013 at 11:34 a.m. PT)
What do you think of Rob Pattinson's new Dior commercial photos?