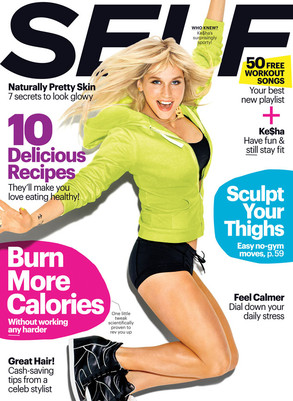 Dewey Nicks/SELF
Ke$ha's been going through a bit of a makeunder lately. In recent months the pop star has hit red carpet events in somewhat tamer fashions (sans the side-butt LBD).
But even though she may have ditched the wild wardrobe and blue lipstick, according to the star there's one thing that's never gonna change.
"For me, I like showing off my legs because I work really hard on them," she told Self magazine. "So you will rarely find me wearing pants."