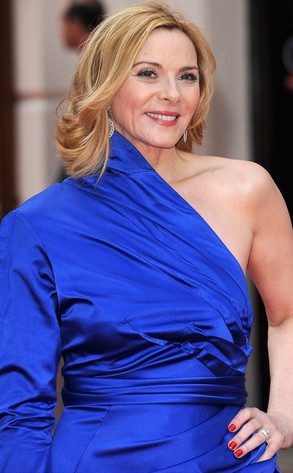 Ben A. Pruchnie/Getty Images
Kim Cattrall knows her way around London.
Not only was the Sex and the City star born there and spent a fair chunk of her childhood living in the area, but she's currently scooping up rave reviews for her starring role in a revival of Tennessee Williams' Sweet Bird of Youth at the city's Old Vic theater.
We caught up with Cattrall in-between performances to get her three rules on what you should do when visiting the U.K.'s capital city.
1. Visit a National Trust Property: "Go to their website and see what's happening in one of their many incredibly cared for estate homes with beautiful gardens to relax in," Cattrall says. Some fine examples include the 74-year-old but very modern 2 Willow Road and the Sutton House, a Tudor mansion from 1535 that includes—get ready for it!—London's oldest bathroom.