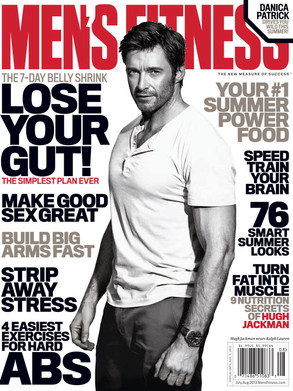 MEN'S FITNESS
Hugh Jackman knows that value of being a nice guy.
In fact, the Wolverine star says he tries to be polite to all of his fans, even when he's not in the mood to sign an autograph or pose for a photo op.
"As an actor, I've always believed that any label is your enemy," Jackman tells Men's Fitness magazine. "Look, I was brought up in a way where you treat people with respect. So it's certainly easier for me to be polite and respectful to people than to be an a--hole."