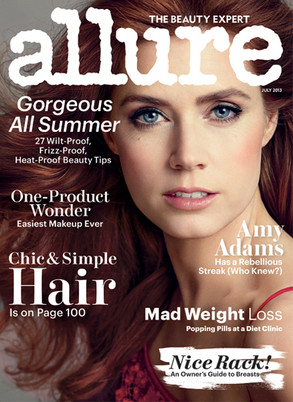 Norman Jean Roy for Allure
Gracing the July cover of Allure, Amy Adams is absolutely breathtaking with her piercing blue eyes, ravishing red locks and porcelain complexion; but it's her genuine charm and down-to-earth zest that attracts us most.
The fresh-faced beauty is no stranger to movie sets thanks to her undeniable talent, but that's not say that she thinks she's all that.
"I have no features without makeup. I am pale. I have blond lashes," she explains to the glossy. "You could just paint my face—it's like a blank canvas. It can be great for what I do."